BECOMING A HOME HEALTH AIDE (HHA)
Have you always wanted to get into healthcare but did not know where to start? Have you ever thought about becoming a professional certified home health aide (HHA)? Career opportunities for HHAs are growing rapidly. We have experienced this growth first-hand with an increase in both clients and new hires. To maintain our growth, we are committed to hiring and training the best home health aides. In fact, we have developed our own training program that can have you certified and working as a professional HHA in 7 weeks!
WHAT DOES A HOME HEALTH AIDE DO?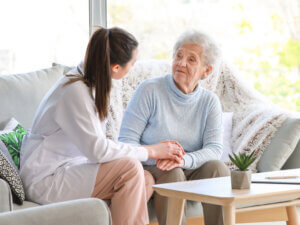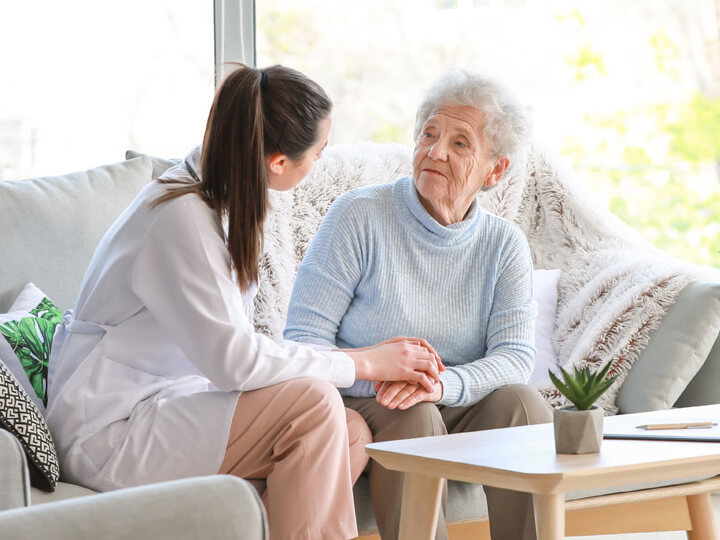 An HHA is responsible for several non-skilled duties when spending time with a patient in their home. The client may be elderly or have a disability that prevents them from performing their own care. Non-skilled care includes things like bathing, transferring (i.e., moving a patient from bed to chair), meal preparation, toileting, and housekeeping. HHAs provide companionship and activity planning. They take their clients to the doctor, get their hair done and even go out to lunch. HHAs have keen observation skills and look for subtle changes in their clients that tell their healthcare team when something is wrong. HHAs get to know their clients so well that they can tell when their appetite changes, when they are losing their mobility and when they seem depressed. HHAs must be able to follow a care plan and must have excellent documentation skills. Home health aides who work for Silver Lining are supervised by a registered nurse (RN) and have lots of clinical back-up to guide them through any situation that might arise.
HOME HEALTH AIDES MUST BE PASSIONATE ABOUT CAREGIVING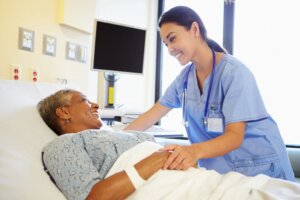 Professional HHAs must be empathetic and compassionate. They must be passionate about what they do and truly want to help their clients. Professional HHAs must have grit! They must be able to remain calm during difficult situations and understand that everyday can present new challenges. HHAs must be able to work unsupervised and have self-discipline. This means that they must be able to plan out their care and prioritize what needs to be done during their shift. HHAs must be punctual and be flexible with their schedule. They should possess good communication skills and have reliable transportation. Does this sound like you? Keep reading!
BENEFITS OF AN HHA CAREER
Some of the benefits to becoming an HHA  include one-on-one patient care, flexible scheduling, and great pay. There is currently a push now from the President's office to raise wages and benefits for home care workers. The Biden administration has recognized that home caregivers—predominately women of color–have been underpaid and undervalued for too long. Stephanie Armour from the Wall Street Journal states that "Overall employment of home health and personal-care aides is projected to grow 34% from 2019 to 2029, much faster than the average for all occupations. The mean hourly wage is about $12.18, or $25,000 a year, according to the Bureau of Labor Statistics." We have been listening to our caregivers and researching the current economic climate. We know that to provide the best HHAs, we must pay more. We are currently one of the highest paying HHA employers in the state of Delaware. We are committed to providing the best wages and work-life balance in the industry. We know that happy, healthy HHAs provide the best care to our clients.
Posted with permission from Silver Lining Home Healthcare (silverlininghealthcare.com)