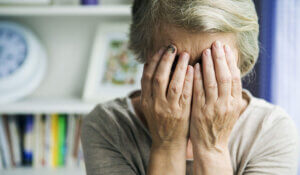 Elderly Abuse Awareness
Elderly Statistics
Approximately one in every six people aged 60 and up experienced some form of abuse in a community setting in the previous year. Elder abuse is prevalent in institutions such as nursing homes and long-term care facilities, with two out of every three staff members reporting having committed abuse in the previous year.
Who Should Report Elderly Abuse?
In any case, if you are a caregiver—formal or informal—for an older adult, reporting elder abuse in California is a mandatory civic responsibility, and it is essential for our commitment to equality without the threat of victimization and mistreatment. It's also important to remember that Adult Protective Services (APS) seeks the least restrictive solution to the protective issue.
Why Should You Report Elderly Abuse?
Reporting Elder Abuse Is the Right Thing to Do in California and in General It can be difficult to know when to report suspected elder abuse. You may believe that the guidelines are subjective, especially if family members are involved in the potential abuse. But keep in mind that everyone has the right to fair treatment and a life free of abuse and neglect. If you become aware of, or suspect, elder abuse or neglect.
How To Report Abuse?
When it comes to reporting elder abuse and neglect in California, your actions will differ slightly depending on whether the aging adult was mistreated in the long-term care facility where they reside or in circumstances unrelated to a residential facility.
Contacting APS is an important first step in all cases. If you witness elder abuse or suspect that abuse or neglect is occurring, regardless of the circumstances, find the number for your California county's elder abuse hotline and call it.